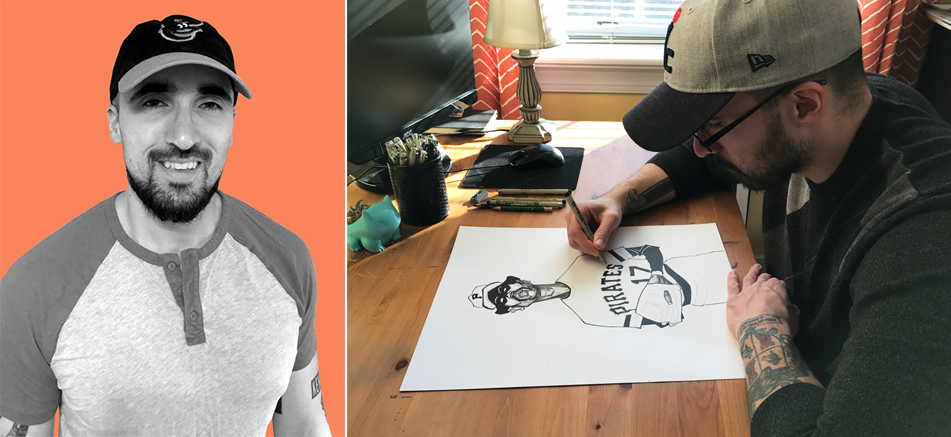 Welcome to my digital home. As the logo says, my name is Mitchell. I am a former farm kid who is now living the artsy city life in Washington, DC. I've created artwork and designs for clients ranging from ad agencies to political campaigns to magazines and everything in between. If you need it, I can do it.
Illustration
? I do that.
Graphic design
? I do that, too.
Motion graphics
? Yep, I can do it. Speak Spanish? Lo hablo. Having said that, don't be left out of the fun. Perhaps I can create something for you. Take a look around and drop me a line if anything catches your eye.
Various Clients:
NPR
Rock the Vote
Roll Call
Wall Street Journal
Los Angeles Times
Charlotte Magazine
Seattle Met
SF Weekly
Penthouse Magazine
Phoenix Magazine
Baltimore Sun
Thinkprogress
You (wink, wink)
Ten Fun Mitchell Facts:
1.
I own, and occasionally wear, a kilt.
2.
I had an encounter with a pack of coyotes while riding a go-kart.
3.
I have been enrolled in Spanish classes for 3 years after an embarrassing incident in Puerto Rico.
4.
I am learning to play the tin whistle.
5.
I am a twice published op-ed writer in the Baltimore Sun.
6.
My dog Leeloo is named after a character in my favorite movie "The Fifth Element."
7.
My artwork was broadcast on television while I slept and I had no idea.
8.
I played rugby in Pittsburgh and my player nickname was "Salty." 
9.
I was afraid of cats until age 27, but now own a cat.
10.
I am obsessed with John F. Kennedy and Charlie Brown.